I've always enjoyed shooting at the Taupo NZDA range. It's accessible, cheap, and often on the way to a hunt or a holiday. Hey, it's even worth just driving down there to spend the day if you're from Auckland, Hamilton, Tauranga, Rotorua, etc.
So, while I was enjoying some time away with my wife this weekend, I managed to take a couple guns down to the range to test out loads, etc. Here are a few things I learned…
The cost to shoot at Taupo has gone up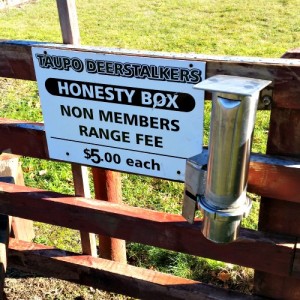 While you used to be able to shoot at the NZDA range for a couple bucks, you'll now feel your wallet cry as you pull out $5 to shoot. As long as you want. On three ranges. With other casual shooters and locals. I take it back, it's still cheap as chips!
You can see where they've spent the money too, with lots of new safety signage and other bits and pieces. This leads me on to the second and third things I learned…
Get there early and you can use the 200m range
While using the 100 metre and 50 metre ranges is great, having a chance to check your drops – or zero – at 200 metres is great.
With the other shooting positions forward of the 200, you'll need to either be shooting while no one is around or with others who want to shoot a longer distance.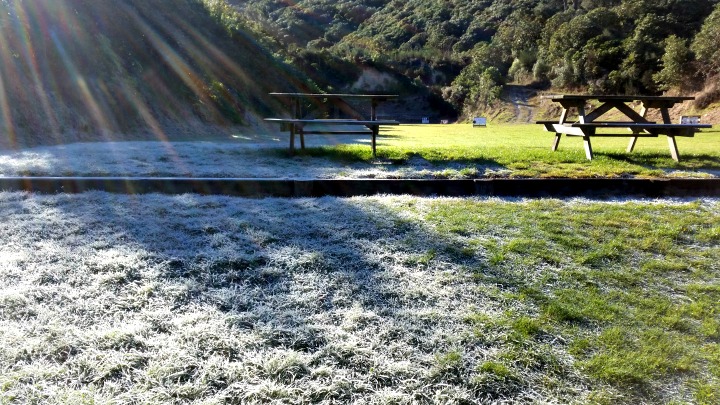 Pay absolute attention on ranges you are unfamiliar with
I read the signage, checked all the ranges, made sure the flag was raised and closed the gate to the 200 metre mound before I commenced firing. However, when I opened the gate up again, I noticed another flag that I should have raised but didn't see.
Thankfully the closed gate makes it pretty clear, and the flag at the carpark shows the ranges are in use, but if shooters make mistakes, you can soon find yourself not welcome at a range – particularly if your foul ups are of a more serious nature.
Anticipate cold weather and wet ground
Heading to Taupo from Auckland for just a few days, I didn't bother checking the weather, and to be honest it didn't cross my mind that there may be some fairly heavy frosts (compared to north of the Bombays). First thing I did was rotate the shooting benches into the sun so I could sit somewhere dry when I moved up to the 100 metre mark later in the day.

But, on the grass mound of the 200 metre range, it's pretty cold and wet if you don't have a shooting mat. Well, it's not the first time the carpet at the back of the station wagon got used as a shooting mat! So, my final lesson for the out-of-town shooter, always take a shooting mat and a towel if you can!
While you're at it – a cap or sunnys is a good idea. I've never shot at Taupo when it hasn't been bright sunshine coming straight down at you.