If you've read one of our earlier articles on getting started in PRS-style shooting, or you've attended a match or two, you might be considering what rifle you could compete with. I'm hoping to do a few posts on different gear considerations, but this first one will focus around the core of your system – the rifle.
Run what you brung
Don't correct my grammar, I know "brung" isn't a word. It just rhymes better. If you are not jumping into your local match because you don't think you have the right gear, you may be missing an opportunity. If you have a rifle from a different shooting discipline, or even your mountain gun or bush-stalking rifle, bring it along and have a go. As long as your rifle meets the requirement of the shoot (i.e. within any calibre / speed restrictions) and is safe, there are a few reasons you should run it before investing in a new gun.
You don't know what you don't know. Once you've experienced a few comps or handled and seen other competitors' rifles, you'll be able to make a much more informed decision on your first precision rifle purchase – this could save you thousands of dollars, or many hours of heartache and searching the internet for unavailable parts and conversion kits
The sooner you start shooting this style of competition, the sooner you will learn and become more proficient
If you somehow find out this sport isn't for you (highly unlikely), you won't have invested time and money in a rifle you won't use again
So, get stuck in, get to your local match, and start sending rounds down range. Accept the fact that you won't be as competitive with what you are running (or maybe you will be in a different class / division), and set yourself a goal to learn something from each stage.
Entry level – mid-range
An entry-level rifle is not only a time and money-saver when you get started, but with modern rifles and ammunition standards, might be all you need to be competitive for quite a few years. Climbing the ranks as a shooter is not a gear race (for the most part), and you will find that investment in training, quality ammunition / components, and time behind the trigger, will get you further much faster than buying a gun and scope combo that is more expensive than your car.
If you're looking for a reasonably priced rifle, the common names in shooting are a good place to start. They have a lot of aftermarket support, which means you will be able to make changes and modifications as you go, such as buying a chassis or finding the right scope base. Generally speaking, you would be looking at Howa (Weatherby Vanguard), Tikka, Ruger, Remington, Bergara or Savage.
Rifles like the Winchester M70, Browning X-Bolt, Mossberg Patriot, Ruger M77 MkII, Ruger American or Savage Axis might all be great platforms to modify, but only to a point. If you have your heart set on one of these for whatever reason, do some research to see if there are sufficient aftermarket offerings to explore down the road. Primarily, this will be around the availability of suitable chassis systems or stocks, scope bases with a bit of cant built in (20 MOA rails, etc), and potentially the ease of changing barrels if you decide you want to rebarrel once you've worn out the factory barrel or want to make a change.
Whatever rifle and chassis / stock combo you go with, make sure to consider your magazine system. Having the ability to run 5 or 10 round AICS pattern magazines is almost a requirement for the sport, as you need reliability and (sometimes) a lot of rounds down range really fast. For long action chamberings, your AICS pattern mags will be limited to 3, 5 or 7 rounds in most instances. Generally speaking for practical or precision rifle sports, you want a short action cartridge based on a .308 case.
Back to the rifles we mentioned as good starters, here are some pros and cons: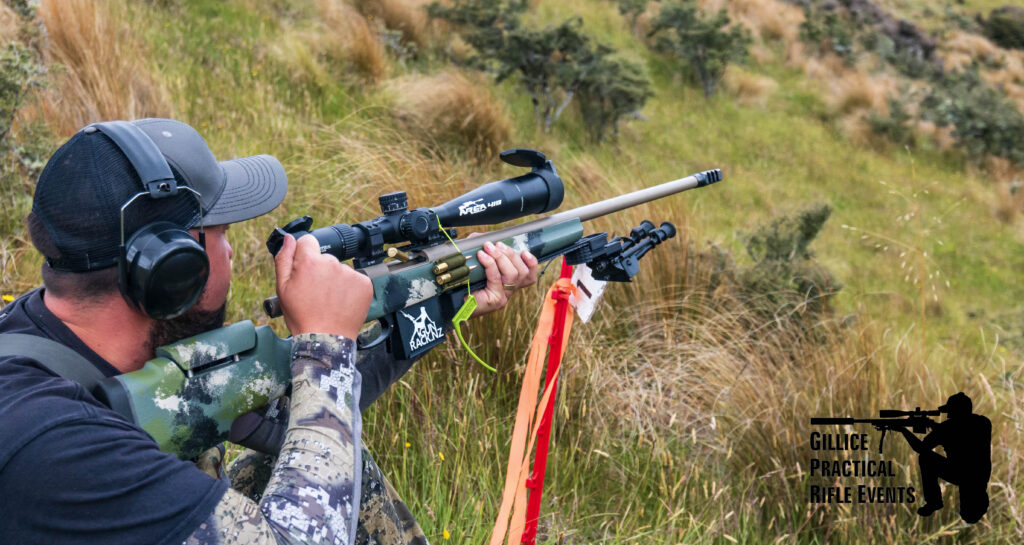 Pros:
Can be purchased as a barreled action without stock, saving on cost of parts you don't need
Match rifle variants come with a very suitable heavy barrel profile, threaded muzzle and threaded bolt handle with oversized bolt knob
Great aftermarket support from the likes of MDT, KRG, etc
Weight adjustable two-stage trigger
Reliable function in adverse shooting conditions
Best value for money by far
Cons:
AICS compatibility can be limited to certain mags (although this is easily remedied with notching out ahead of the feed ramp – best done by a gunsmith)
Aftermarket options are good, but not as universally supported as the likes of Tikka and Rem 700 actions (e.g. might be harder to find the trigger you want)
Tikka T3x / TAC A1 / CTR
Pros:
Extremely slick action due to tight tolerances, polished finish and unique bolt lug design
Universal action length means changing cartridges down the road is relatively easy, even from short action to long action, etc.
The action is an excellent basis for a semi-custom rifle
TAC A1 comes with a fairly good factory chassis
Excellent aftermarket support by most major brands
TAC A1 and CTR magazines are fantastic in function, reliability and have a short height for a 10 round mag
The T1x 22LR is somewhat compatible with T3x parts and stocks, so a trainer set up replicating your main gun can be achieved
Cons:
With the correct bolt stop, the Tikka is an excellent short or medium length action. If you want to change to a long action or magnum action cartridge in the future (e.g. 300 PRC), the action length can be limiting

Tom S shooting as part of Team Gun Rack at the Tarata Teams Shoot 2022. The Tikka T3x is a slick action and a great basis for a semi-custom gun

TAC A1 and CTR mags are stupid expensive
T3x variants have very good barrels, but not usually of a profile sufficiently heavy for long strings of fire
Tikka barrels can be hard work to remove, but a good gunsmith will help with this
TAC A1 scope bases are supplied in 0 MOA and are high above the action, so you will want to change this if you change stocks. They are also somewhat difficult to remove (otherwise a good quality!)
A bit on the spendy side
Ruger Precision Rifle (RPR) Short Action
Pros:
An affordable package rifle ready to go (when you compare to adding a chassis to standard rifle)
Later generations keep modernising, e.g. replacing Keymod forends with M-LOK
Limited chamberings, but relevant options for our sport (6.5mm Creedmoor, 6mm Creedmoor, and 308 Win if you don't like winning)
Accepts a wider variety of magazines than most
Similarly to the Tikka TAC A1, features a variety of AR15 style controls and components
Cons:
Not as refined as the Tikka TAC A1, which is probably the most directly comparable option, but reflective of the price point at 3/4 the street price of the Tikka
You will likely want to replace included items like the grip and muzzle brake
Remington 700 Short Action
Pros:
The "standard" action shape and footprint, due to its prolific nature and saturation of the US market – the best aftermarket options
Most custom actions utilise a Rem 700 footprint,  so accessories and stocks can generally be re-used as you upgrade
Training rifles in 22LR such as the Vudoo or Bergara B14R can be equipped with the same accessories and parts to create true trainer systems
System is so well known that there is an endless font of knowledge on trouble shooting or improvement
Lots of "off the shelf" options suitable for precision rifle shooting
Cons:
Varying degrees of quality control and materials / manufacturing over the years, as Remington has had several bankruptcies and new owners. The good ones are good, but it can be hard to know before you spend the money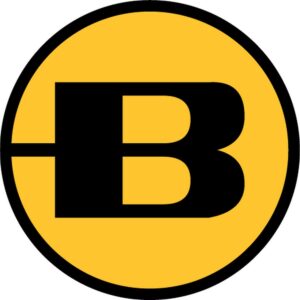 Bergara B14 HMR Short Action
Pros:
A clone of the Remington 700, but generally higher quality – all of the pros and none of the cons mentioned above
Factory stock is suitable for field style shooting and is a good compromise / cross-over option when considering precision shooting and hunting
Cons:
A bit more expensive – you're spending Tikka money here
Savage 110 Short Action
Pros:
Very accurate rifles at a good price point
Good chassis options from the factory, made for Savage by MDT
Barrel nut design makes for easy barrel changes in the future – lots of pre-fit barrel options make this a good basis for a semi-custom gun
Cons:
Several variations in bolt release over the years – make sure your action is compatible with aftermarket stocks
Mag release, bolt release and trigger mechanisms can be a bit "fiddly" (might be personal taste, and my bias here)
Aftermarket support is good, but probably not as well supported in the precision rifle game compared to other options on this list
Custom guns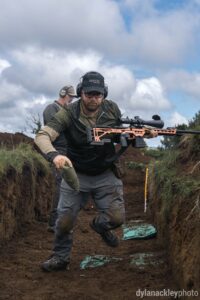 If you're looking at the high end of the precision rifle spectrum, you're likely looking at a "custom" action. Either, you have been in the sport for a while and have a good idea of what you want, or potentially you're new to the sport, but money is no object and you want the perfect rifle from the outset.
I don't have much experience with these actions myself, but generally speaking you are buying a Rem 700 SA clone (or variation thereof) which is compatible with Rem 700 accessories and stocks.  The action is going to cost around the price of a whole gun from the previous section, and then you have a choice of barrels. Barrel selection in New Zealand is improving dramatically, but prices are still a bit painful, especially if you are shooting a "barrel burner" of a cartridge.
Typical actions in this category would be:
Impact Precision
Lone Peak Arms
Defiance
Big Horn
Curtis Custom
Surgeon
BAT
Barnard (NZ)
Hardy Rifle Engineering (NZ)
Pair your action with a barrel – it's helpful for getting bullets down range. You'll probably encounter these names in barrel manufacturers:
Proof Research
Krieger
Bartlein
Criterion
Hawk Hill Custom
Benchmark
True-Flite (NZ)
Hardy Rifle Engineering (NZ)
Vulcan Barrels (NZ)
Conclusion
For most of us shooting precision rifle sports in New Zealand, gear selection is a bit of a journey, and it kind of follows the sequence listed above; start with the whatever you have, then get a dedicated precision gun at an affordable price point, and eventually spend all the money. If you aren't sure what is right for you, hop in a comment section on Facebook, it's always full of helpful information. Kidding! Go to a match – see what there is, talk to people, and see what makes sense for you.
You can always contact us for advice on where to purchase gear. We stock some of the above brands ourselves, or can point you in the right direction.