The Vortex Viper isn't exactly the new kid on the block. In 2016 Vortex Optics have released some high-end scopes, namely the Razor HD AMG and the Golden Eagle HD, and some more functional optics, such as the Crossfire II Scout scope and some new AR red dot sights.
Between those two ends of the spectrum the Viper PST is fulfilling a role that it has had for a while – excellent features, fantastic glass quality and a reasonable price tag.
Price tag
Now, when it comes to scopes, reasonable is a relative term, so let's define this at the offset. It's often been said that if you put a $200 scope on a $1000 rifle, you have a $200 rifle. In fact, the saying is so old, the prices don't make sense anymore. Anyway, the price range on these is around NZ$1500 – NZ$1750, depending on who your local is. So let's say we're probably considering a Viper PST for a Tikka T3x, Browning X-Bolt, Remington 700, Winchester M70, etc.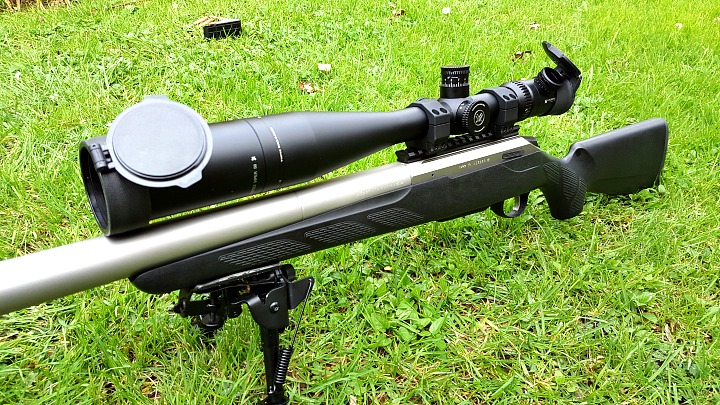 These rifles are all hunting mainstays, and definitely see plenty of use in long-range competition, whether in their standard, or highly modified guises. I wouldn't bother putting such a nice scope on a rifle of lesser quality than those mentioned above, and I personally think it would be just at home on rifles double the price – regardless of the old saying!
Intended use
If you're looking at scopes like the PST, it's pretty likely that you have a specific purpose in mind for your rifle, rather than just looking around for something that simply does the job of magnifying things downrange.
So, who should be looking at this version of the Viper? Well, PST stands for Precision Shooting Tactical, so that's a fairly good hint. If there's anything that I despise in gun-related marketing, it's the overuse of the word 'tactical'. Apparently everything is tactical these days. But, the Viper PST is suited to tactical-style long range matches, where precision and conservation of movement/thought/energy/time is of the essence.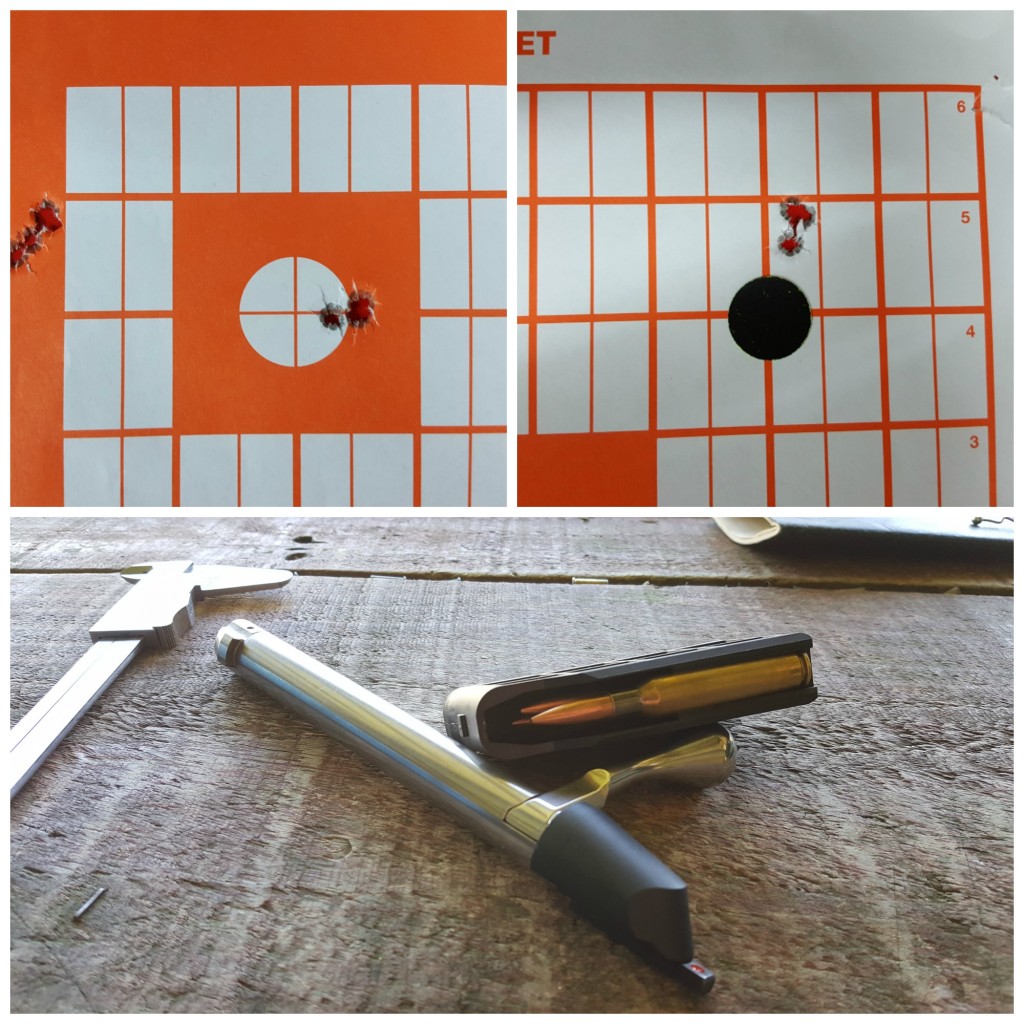 It's not a scope that's tactical just because it packs a million features and a corkscrew to boot. No, it's tactical because the features and controls are perfectly suited to making precise and quick decisions, regardless of shooting conditions. The end-user was clearly present in the minds of the designers at every stage.
What makes the PST great?
This scope got my attention for a few reasons. There's a focus on clarity (pun not intended), fast decision making and incredible tactile response.
Keeping it clear
The glass on the Viper is certainly streets ahead of just about everything in the price range, and certainly on par or slightly ahead of its closest competitors. I've spent hours looking through this scope at 24x magnification, even just at 100 metres, and damn it's clear. No muddiness at max magnification, and crisp images with brilliant light transmission.
Helping gather the light, is not only a 50 mm objective lens, but a 30 mm tube, ensuring optimum amounts of precious lumens reach your eyes.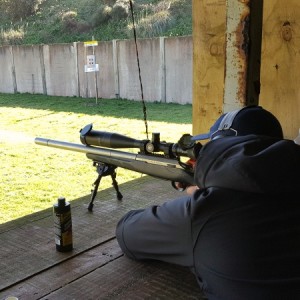 A shooting friend of mine had a crack with my Tikka T3 in 6.5×55 topped with the PST and shot a 0.68 MOA 3-shot group (first time on that rifle – not bad for a pistol shooter!). His grouping was spread out vertically, indicating breathing was likely the culprit behind what could have been an even tighter group.
Anyway, he said that he'd read military snipers talking about timing shots between heartbeats, and thought it was a bunch of BS. However, after sitting behind the Viper PST at 24x he noticed his heartbeat, breathing and everything else his body was doing.
When your glass is so clear it highlights not only what's happening downrange, but what's happening behind the rifle, you know you're onto a winner.
Shoot a little later
Well, we all know that some of the best hunting is done at dawn and dusk, when it's cool and animals venture out of the bush or towards more exposed areas on the hill tops.
If you are doing some long range hunting, you'll be pleased to know that not only are the light gathering properties of this scope fantastic, but that the illuminated reticle comes in ten different intensities to help you focus on your crosshair against darker targets in failing light.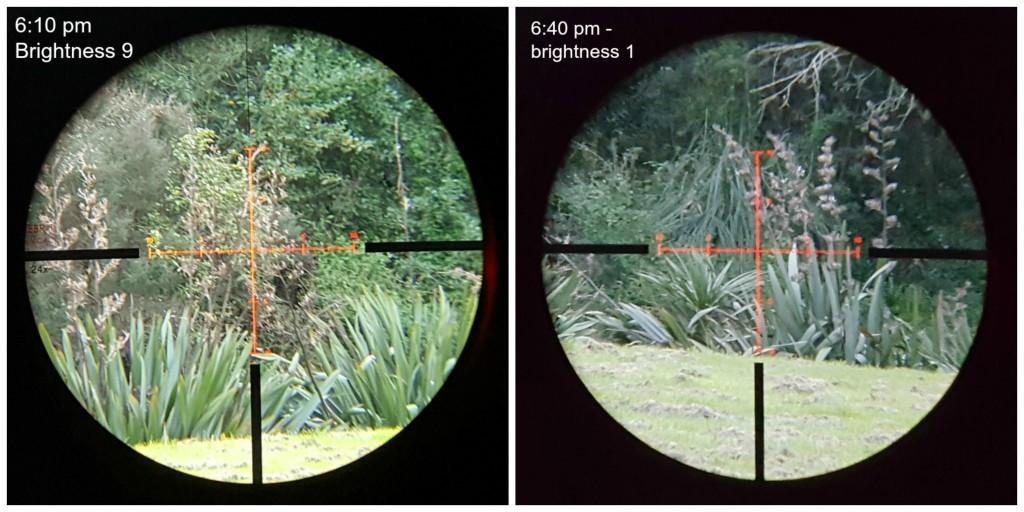 There's also an 'off' position between each brightness setting, so you don't have to crank the turret all the way around each time you want to turn off the illumination.
Take that shot!
This particular Vortex is not super lightweight, so you're unlikely to be taking snapshots with it. At 23.4 ounces (0.66 kg) for the heaviest and most specced out of the range you're probably planning on using it at precision rifle matches, F-Class or even tops hunting off a bipod or rest. Although, having said that, I got the 3rd highest snap score at the recent NZDA Prize shoot with this scope and a heavy suppressor – so maybe ignore what I just said. Either way, it's still not as heavy as the top of the line Razor HD AMG, which is a third of a pound (about 150 grams) heavier.
Anyway… The Viper PST is geared towards quick thinking. The CRS Zero Stop means you can crank up your elevation and return to your rifle's zero with no further thought. The elevation turret also has a bright red fibre optic radius bar, to quickly gauge your adjustments. Gradations are also clearly visible from the shooter's position on the tactical style turrets.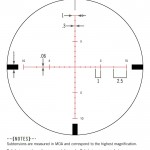 The face end of the scope has a fast focus eyepiece, which is quite standard on most scopes now, let alone highly specced ones. But just beyond this is another piece of fibre optic genius, this time in the magnification ring, meaning you don't have to lift your head to see what your mag setting is.
Why would you need this? Well, with the EBR-1 reticle (which I have), you have 1 MOA hashmarks for elevation and windage. If this was the FFP model, these would be 1 MOA at all magnification settings. However, considering it's the SFP model, these readings are only true at max zoom. That means at 12x you're looking at 2 MOA hashes, at 6x they're 4 MOA, etc, etc.
Vortex makes this pretty simple for you by only having numbers on the magnification ring that easily multiply to give you round MOA numbers. This means with minimal mathematics, you can still use the EBR-1 MOA reticle to range, correct for wind or lead a target. This makes the decision between FFP and SFP a little easier for those who aren't ready to make the leap.
If you're unsure of how First Focal Plane and Second Focal Plane scopes work, check out this pretty cool article which summarises the concept well.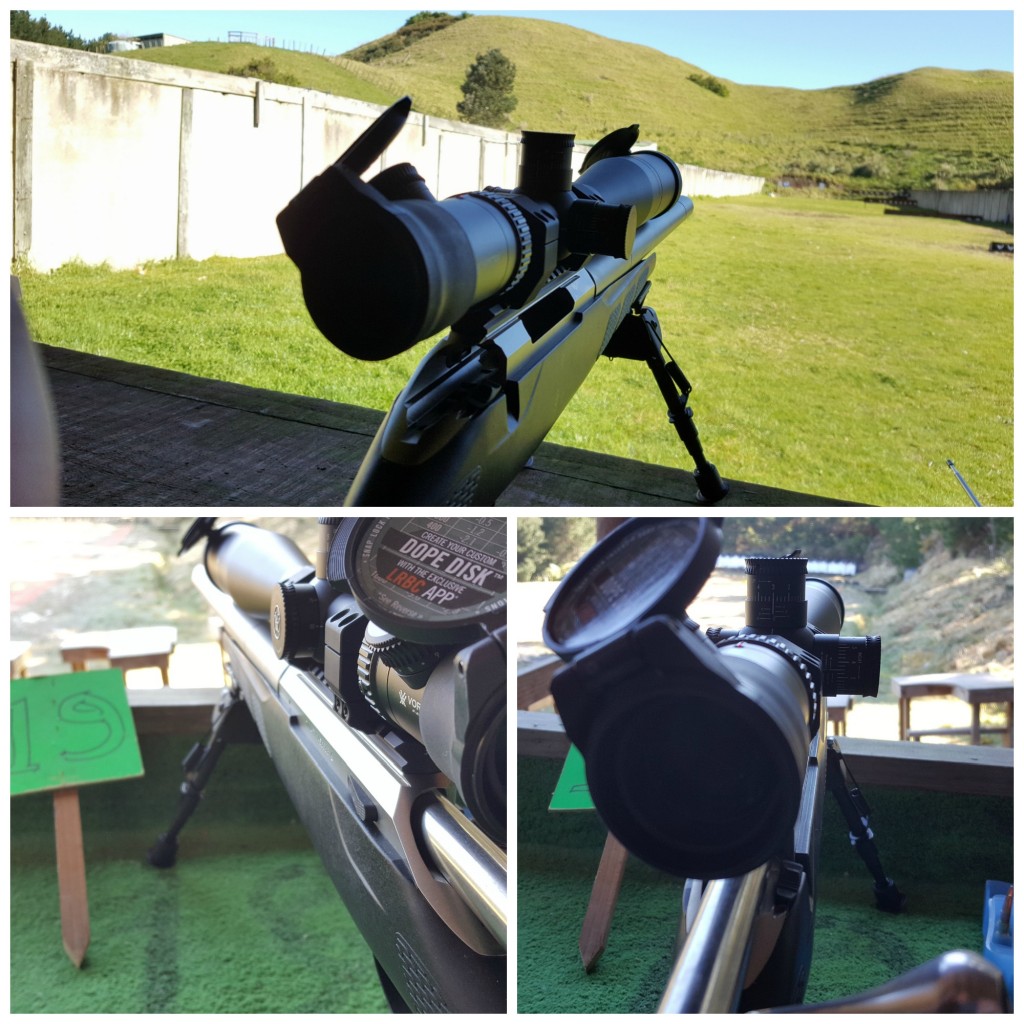 One last thing about the reticle! The laser-etched EBR reticle is well thought out, and has plenty of useful subtensions, aside from the obvious. What I really like about it is that the thick post edges still draw your eye in like a duplex reticle, while you have the benefit of the finer hash marks in the middle for more precise work.
On the muzzle end of the scope, you'll find… wait, no you won't find the parralax adjustment there, because it's on the left hand side of the scope as a third turret. This means adjustments for range are not only easier to do (those objective bell ones can be pretty tight to turn), but also don't require you to leave the shooting position.
In case you haven't noticed, every adjustable part of this scope is easily visible from the shooter's position without breaking your stance or losing your eye relief. Wow, they're really making your life easy!
Feel the quality
Well, at this point it probably sounds like all I've had to say about the PST is fantastic this, and excellent that, but don't worry, for those that don't know me – I'll cover the downsides too (minimal as they are).
So, for now, we're still on the good points. One of the greatest indicators of quality to me is the "feel". This is a unit that I feel confident taking out into the field. The hard anodized finish on the exterior surfaces, along with Vortex's ArmorTek coating on the lenses makes for one sturdy optic.
My particular scope has been subjected to a fair bit of exposure to all sorts of solvents and chemicals as well, as it is on a fully suppressed Tikka T3, which I take out of the stock to clean after every shoot, but I don't take the scope off. So, when the barrel gets a clean, the scope gets covered in Hoppes, Shooter's Choice, CLP, or whatever, and a ton of fouling and crud – which all wipes off nicely.
But when I talk about tactile features, I'm not just talking about the obvious feel of the scope. The mechanical feel is also a major selling point. The gearing is fine enough to be high quality and suitable for minor adjustments, but smooth enough for quick adjustments. The only area where this could be improved is the magnification ring, but a quick throw lever will sort that out.
The adjustments feel very positive and when I experimented tracking clicks along a 1 MOA grid at the range, they corresponded perfectly, as did the reticle. Thankfully, gone are the days when manufacturers thought they could get away with mismatched turrets and reticles (well, most of them), but in case you were wondering, the Viper does have MOA/MOA or Milrad/Milrad, depending on your preference.
What makes the PST not-so-great?
Okay, as promised, I'll cover the negatives too. I've got to admit, they're pretty minor.
The tube diameter is great for gathering light, but 30mm tubes are still not the most common. They're more expensive to make, and are still a premium feature. This means if this is your first 30 mm scope, you'll need to buy new 30 mm rings to match. To my mind, this is not a major sacrifice. Considering you've spent a bit on your new scope and rifle, you may as well invest in a quality pair of matched rings.
My scope came with a sunshade, which not only adds a cool factor (the puns keep on coming), but reduces glare on the lens during the brightest periods of the day, as well as mitigating some barrel mirage as well. However, it irked me, just slightly, that the branding on the sunshade wasn't indexed to the 12 or 3 O'Clock position. Timing an accessory sunshade is such a pedantic thing, but that's the perfectionist in me coming out, and this obviously has zero effect on the function of the optic.
If you compare this scope to the most expensive Vortex scopes on offer (or others for that matter), you'll never be happy. But, if you compare and contrast with any other scope in the same price bracket, you'll be overjoyed with your new purchase.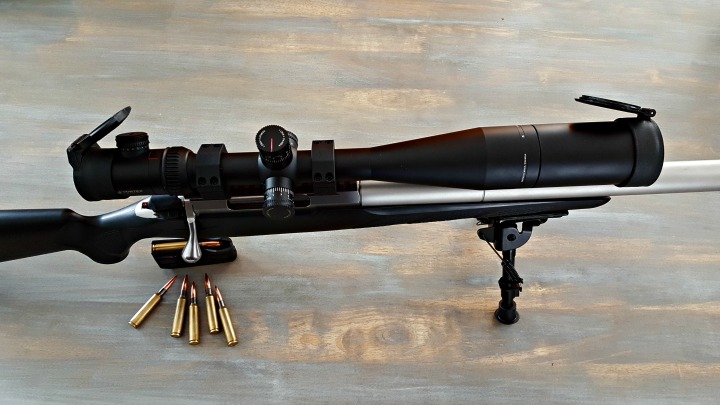 The quality is there, the advanced features and thoughtful concessions are there – it just seems like the perfect scope for venturing into long range. In fact, as I dip my toe into the waters of F-Class this season, this scope will be the one I rely on to deliver consistent performance, clear images and perfect holdover/dial-up. Of all the scopes I have tested in this price range, I would say the Vortex Viper PST offers best-in-class value for money.
If you're wondering how it can offer the same features and quality as more expensive optics, and don't think it will live it up to the hype, the Vortex VIP Unconditional Lifetime Warranty will set your mind at ease. The same warranty the company has on all its optics means they'll replace or repair your product, no questions asked, if it is faulty in any way or becomes damaged while you are using it. That shows real confidence in their product and commitment to their customers (i.e. you). The fact that I don't know anyone who's had to make use of this warranty is probably even more more convincing for me.