It's been a while since I've written a 'where to shoot' post, possibly because I haven't really been anywhere too exciting in the last little bit. However, that could be because I'm quite spoiled as a member of Waiuku Pistol Club.
At the beginning of the year I was tossing up joining one of three pistol clubs, to get my B Cat licence and start getting into 3 Gun comps. I was looking at Howick Pistol Club, Auckland Pistol Club and Waiuku Pistol Club.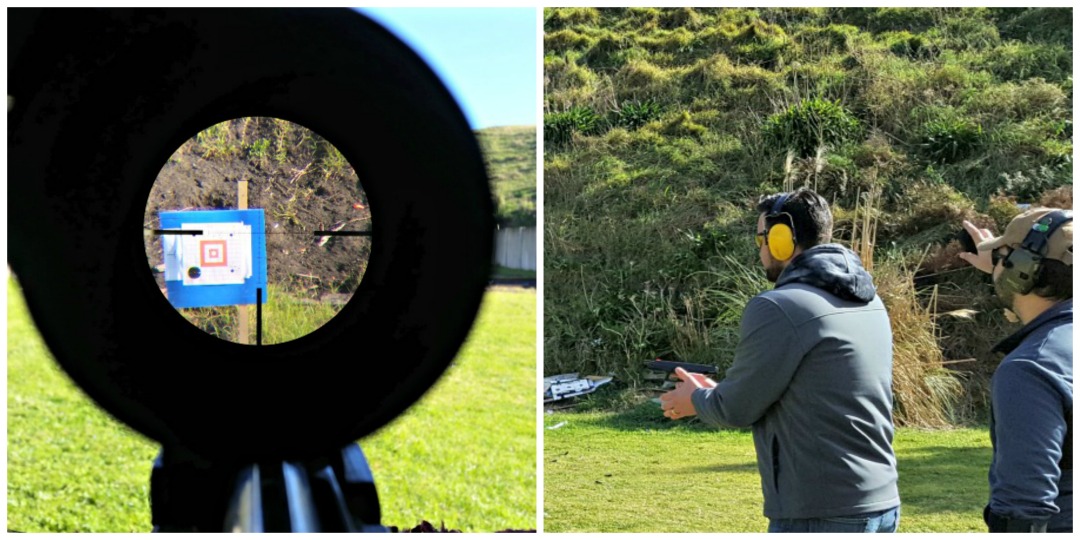 I have shot pistol at Howick and Waiuku, and done an induction at Auckland Pistol Club. I quickly eliminated APC, because even though the facilities were excellent, only pistols or pistol carbines could be shot there. Since I shoot a lot of centrefire rifle, and a smidgen of shotgun, I didn't want to shell out for a pistol membership and still have to pay range fees when I wanted to shoot long guns.
Howick was eliminated for the same reason, but also because the indoor range with specific target zones means most competitive pistol matches need to be shot in a modified format. This was disappointing as the range is only 5 minutes from my house!

So in the end, even though it's the furthest of the three from where I live, I ended up joining WPC so that I could shoot long guns as well as learn pistol. The club was also enticing because it had the best range availability. With shooting allowed between 10 am and 4 pm, Wednesday through Sunday, there's plenty of time to practice and shoot competitions. If you're a visitor, don't just rock up – you will be turned away! Visitors can shoot long guns after 12 pm on Saturday or pistols after 10 am on Sunday.
This ensures there is space on the range for you, and also that there are people around who can unlock the ranges and show you around. If you want to head down for a few hours to try before you buy, or just want to sight in your hunting rifle, make sure to follow the WPC visitor's instructions for an easier experience.
What's available?
For the princely sum of $20 (cash), you'll have access to a couple hundred metre ranges and several smaller ranges. There are steel silhouettes for rimfire, falling plates for pistols and shooting tunnels for you guys with magnumitis or particularly short, noisy, braked or ported barrels. If you want to find out more about the ranges, click here.
The range is in Otaua, just south of Waiuku, and is about 45 – 50 mins drive from Manukau. If you're anywhere south of the Auckland CBD, it's a very driveable distance for regular trips. I head down just about every Sunday from East Auckland, stopping at the BP service station before the Drury offramp for a healthy breakfast of a pie and coffee.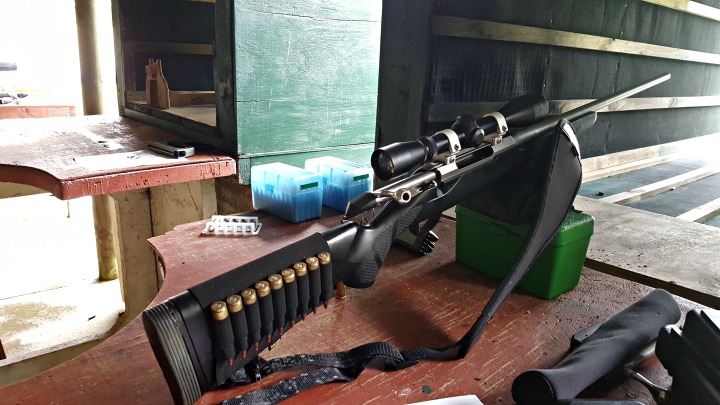 Once you're there, the club house is warm and dry, and sheltered from the wind if it's howling. Unlike some ranges in the wider Auckland region, you don't have to use a long (or short) drop if you're busting. The club house has 'facilities' as well as a safe area for cleaning/maintaining pistols, a well-equipped first aid area and a large seating area for courses, meetings or just having a bite of lunch.
Whatever you need in terms of food and drink, take with you, as there aren't any shops nearby. Also, you'll be juuuuust out of cellphone reception for the duration of your visit to the range. Which – let's face it – is probably a good thing!
Club culture
I've heard some people say that they found Waiuku members a bit stand-offish when they visited. This wasn't encouraging when I was looking at joining. However, this hasn't been my experience. At least not any more so than other ranges.
When you're an unknown person at a shooting event or visitor's day and have access to some pretty powerful hardware, it's natural for regulars at any range to treat you with a bit of a keen eye until they're certain you're someone who is safe and capable.
This is quickly overcome by being sensible and practical (courteous as well), and also asking questions if you don't know the procedures.
There are plenty of members around who are keen to help you have a good time, and will share their knowledge with you if you ask (sometimes even if you don't!).
You'll also sometimes see groups of scouts or Adventure Girls come through – a further testament to the openness of the club towards education and furthering people's experience with firearms.
If you're looking for a spot to spend some hours putting lead down range this summer, I'd highly recommend checking out WPC. Also, as we've just started a new quarter, it's a great time to sign up as a member, as you won't have to pay a full year's fees.
If you've got any questions, pop them in the comments section below or get in touch with the club via their website or Facebook page.