You may have heard of steel challenge. The competitive test of a pistol shooter's accuracy and speed, involving lead and copper tipping over steel plates at a rapid rate of knots.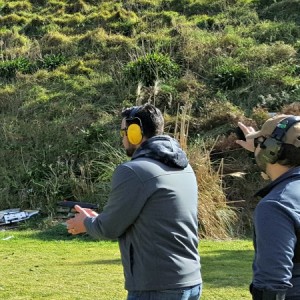 So, what's cardboard challenge? That's what you do when you don't have steel! Legitimate steel challenge involves eight standard courses of fire, shooting at steel plates ranging between dinner-plate size to double that. It's scored only by the time it takes you to complete each stage. If you'd like to learn more about, you can check out the official page here.
However, what I really wanted to talk about after shooting this mocked-up, strung-together course of fire, is the importance of being part of a club that is willing to try new things. Although we didn't have the necessary targets available a couple weeks ago, people at the Waiuku Pistol Club were willing to put in the time and effort for everyone to have a go and see if it's a sport that could have a home at the club.
Last weekend there was an FBI qualification shoot (not an actual one – obviously! But the same one the FBI does). Once a month the 3 gunners take over range one and the Cowboy Action Shooters take over range five. Not to mention service pistol, IPSC and all of the rifle and shotgun disciplines available.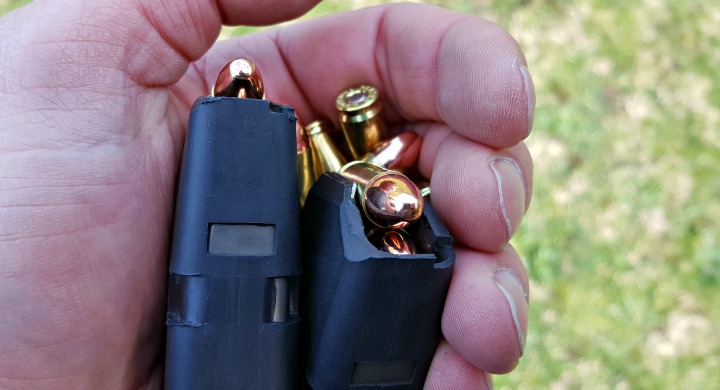 In New Zealand shooting sports aren't nearly as developed as they are in the States, however with clubs providing adequate facilities and plenty of interest from organisers and participants alike, there's no reason it can't get that way. The important bit is that we all play our own part and get involved – without people to take part, arrange events and even just clean up afterwards, it just wouldn't happen.
Make sure you're giving your local club plenty of love!