I stumbled across Tac-Pac while browsing gearlocker.nz for hearing protection. I'd been thinking of a way to store my pistol reloads without paying ten bucks per ammo storage box, and I couldn't believe how perfect these boxes appeared to be as a solution.
I ordered some… well, I ordered a fair few. I got ten each of the small, medium and large rifle boxes, and ten pistol boxes. At the time of writing there is a 5% discount when you order 10 or more, or a 10% discount when you order 25 or more. At $1.60 per case for the small pistol boxes I was looking at just over $15 to store 500 rounds, compared to $40 – $60 if I went and bought some MTM Case-Gards.
I do have several MTM and Plano ammo boxes, and they're great, but for storing large volumes of ammo, I'd much rather have a cheaper solution.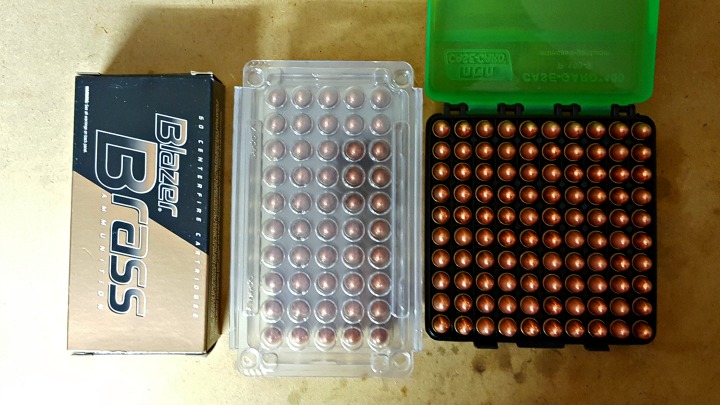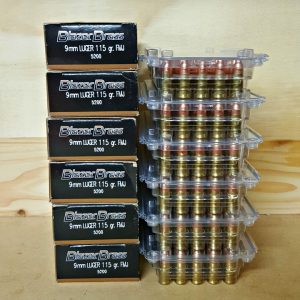 Tac-Pac positives
Clear cases. Be 100% sure of what ammo you are grabbing when you leave the house for a hunt or a trip to the range
Cheap. You can buy stacks of ammunition boxes compared to the hard-case ammo containers available
Water-resistant. Much better than cardboard boxes when it gets wet out there
Stable and secure packaging
A range of sizes to suit your rounds
Recyclable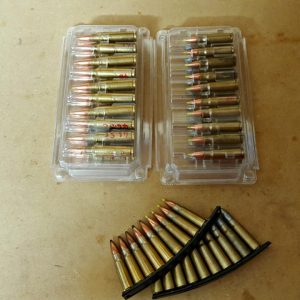 Tac-Pac negatives
Certain sizes are less space efficient than factory boxes or hard-case containers
Will probably not last as long as a hard-case (but will far out last cardboard packaging)
Not all cartridges are going to have a Tac-Pac box to call home
Tac-Pac users
So, who is the Tac-Pac storage solution for? I'd say it's perfect for volume reloaders and competitions shooters. If you load hundreds of rounds at a time, these stackable, clear containers are perfect for storing your rifle or pistol rounds. For those competition shooters who want to keep weight down in their bags, but still take hundreds of rounds of ammo, these light containers are perfect, and the price means you won't feel nearly as bad if you lose one or two when you pack up at the end of the day.
You might also consider yourself a volume reloader if you load for yourself and friends or family. These would be the perfect way to keep your orders separate and visible. Speaking of which, I use these to separate out identical looking rounds for different rifles.
For example, my 6.5×55 Tikka has 4 different loads I regularly use. The 142 gr SMK and 143 gr ELD-X for target shooting inside 600 metres, and the ELD-X for larger deer. The 123 gr SST for goats and fallow. And a load I'm working up with the 140 gr ELD-M for 1000 m shoots (they get humming when seated on top of some ADI AR2209). I also have 123 gr SST, 129 gr Interlock, 140 gr A-MAX, 142 gr SMK and 143 gr ELD-X loads for my 6.5×55 Husqvarna M38. The Husky loads are obviously loaded to very different pressures, and need to be kept separate.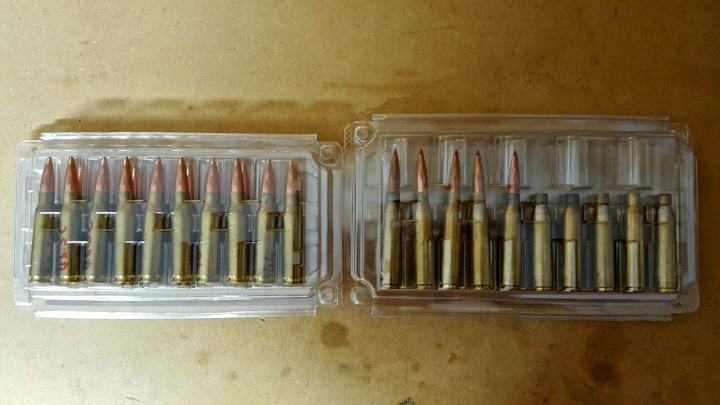 The target loads live in Plano boxes, while the hunting loads now live in Tac-Pac cases. This means I can label them individually and have plenty of each on hand for whatever shooting I intend to do. It's fantastic knowing I can grab a clear box of 20 rounds, know which rifle they are for and how many are fired or unfired at a glance. I also think a box of twenty is ideal for a one or two day hunt, giving you a few rounds to check your zero and warm your barrel, and plenty for any unlucky creatures you encounter.
I used to save factory ammo boxes for uses like the above, but when the cardboard gets wet they fall apart, and if you load longer than factory spec, the rounds often won't fit.
Overall, these are a great product for those who have a use for them, and I would highly recommend grabbing some. Check out the Tac-Pac website for more details and a size guide. If you are in New Zealand, you can buy them from Kerry at the Gearlocker.