Just prior to Christmas I was lucky enough to get a call from a friend who told me he was helping out with an 8 gun competition shoot the following day, and would I be interested in entering.
I had no idea what an 8 gun shoot was exactly, but hearing there would be shooting out to about 800m involved, I was in! (Those sorts of distances don't come up too often living in the city).
There was a reasonable entry fee, but I was also told I didn't need to bring any ammo or guns as it was all covered in the entry fee. I was given directions to a private farm about an hour north of Auckland and told to arrive before 9am.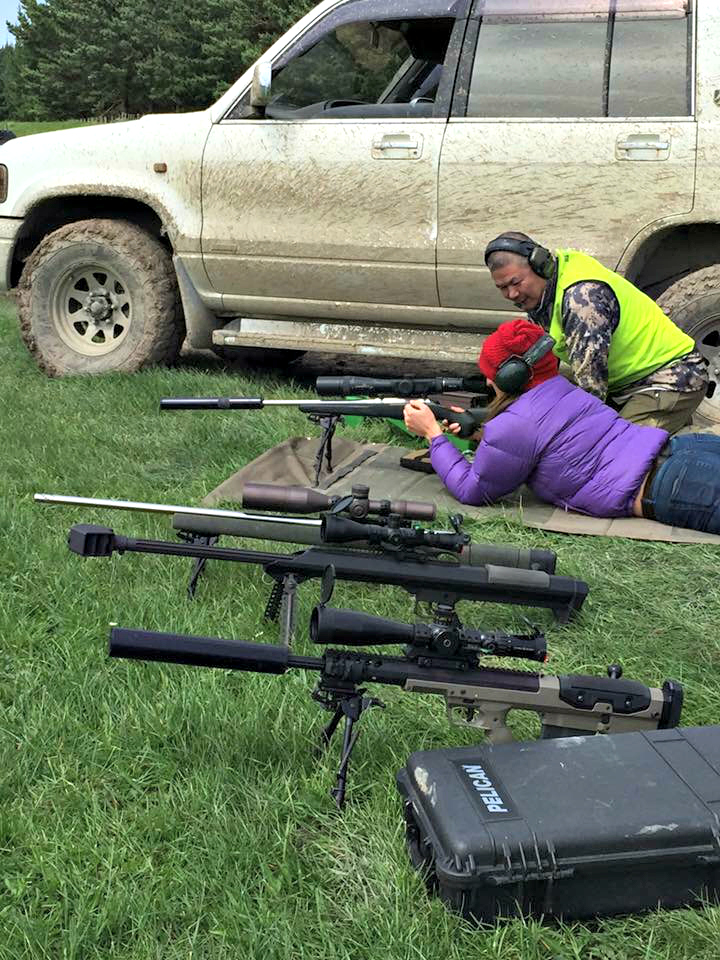 Arriving bright and early in the morning I was guided by a person in Hi Viz to a carpark area and told someone would be along to collect me shortly, after a few introductions with others in the carpark area, we all jumped in various 4wds and were driven to the staging area.
Still not really knowing what I was in for, the organiser Shawn gathered us all around and explained we would all be given a scorecard to carry with us at all times, as we rotated through 8 shooting stations throughout the day and would be scored by the range officer at each station.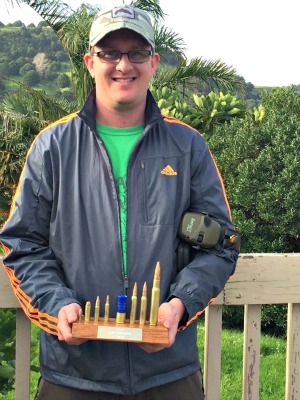 The stations were:
Shooting spinning targets at about 25m meters with a .22LR
Shooting a lever action .45 at falling steel plates
An AR15 chambered in .223 at a set of bowling pins
An AK-47 in 7.62×39 at a set of bowling pins
20g shotgun with a series of flying clays
.300 Win Mag at 350m
.338 Lapua at a series of distances out to just shy of 800m, and;
A 50BMG with incendiary rounds at an engine block at 300m
Each shooting station had a "range officer" in Hi Viz who explained the course of fire, helped where required, and scored each shooter.
With some 30-odd competitors, experience was varied from people who had never shot before, to those with substantial experience. This event catered for all. Even the locals from neighbouring properties were invited along and it was great to see them coming over and showing their support for such a great event. Some of the young ones also got a chance to have a shoot with the smaller calibres under supervision.
After a great day's shooting and meeting some like-minded people, we were invited back to the house for a BBQ and informal prize giving.
The only thing better after a great days shooting than a cold beer and a BBQ was the awesome trophy I managed to score, winning the event!
Over all it was a great day out, and I would highly recommend it to shooters of all levels.
If you're interested in attending the next one (planned for March 2017), contact Shawn at 77shawnking@gmail.com or 021 180 3823 to register your interest.