First off, an apology to regular readers for the gap in new content recently. It's been a crazy couple months with a new addition to the family and purchasing our first home too.
Unfortunately my first born needs at least a few more years before he's of any use as a reloading assistant, but for now he's definitely entertaining. The reloading bench is also unfortunately far away from being ready, as I'm replacing my entire workshop set up (finally!). So it will take a little while for things to get back to normal, but we do still have a backlog of articles to get through. Here's what you can expect to see in the coming month and a bit.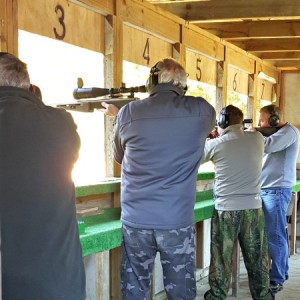 2016 NZDA Prize Shoot
This is a shoot I look forward to every year – and it seemed like I had no excuse going in, considering my rifle was successfully and repeatedly printing 6 mm groups… However, my placing was average, and as always I learned something new about being prepared for a competition. Look forward to telling you guys more about the day soon!
Venturing into F-Class
So I tried my hand at F-Class at the Franklin Rifle Club, shooting at 600 yards with some pretty good success. We'll talk a bit more about F-Class in general, as well as give a little bit of info on the club and other long range destinations around the country.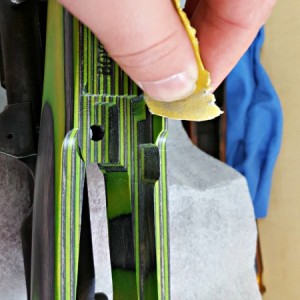 How to replace the stock on an SMLE
The good ol' .303 is a staple for NZ, Australian and Canadian shooters, and features strongly in militaria collections around the world. However, with the abundance of used and abused SMLEs out there, you're bound to want to work on one at some point. This article will provide you with a quick look at how to remove and replace the wooden furniture on a sporterised No 1 Mk iii.
Product review: Boyd's Field Stock for 303 SMLE
So, once you've removed the stock of your old .303 beater, you might want to spruce it up with a solid wood laminate stock from Boyds – which is exactly what I did. You can look forward to reading more about this stock – and the cool features available – soon.
Monster bush build
So, my project .303 didn't only get brand new furniture from Boyds Gunstocks. It's also wearing an MAE 6-30 ST suppressor, a Vortex Razor red dot site and is waiting for a fresh coat of Cerakote, when I can tee up a time with Victor from Cerakote NZ. This short-barreled bush build will be shooting subsonic lead and is begging to be taken out pig hunting. More on this monster in the near future.
DOCTER binocular reviews
What's better than one pair of DOCTER binocs? Two! We'll be taking a look at some more excellent optics from DOCTER, and talking about what to consider when purchasing new glass.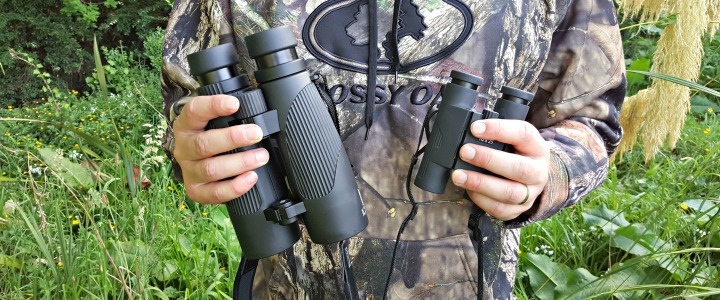 Product review: MDT TAC-21 Chassis for Tikka T3
What could make my Tikka T3 sexier? The TAC-21 chassis from MDT! We're waiting on some magazines which are on back order, but when those arrive we'll be taking this chassis out for a proper test drive. It's already assembled and I've had a good amount of time to get a feel for it. I think this is going to make a good mid-range F-Open rig!
Rifle stock bedding and finishing: Part 3
Hey, it's only been a year since we did part 1 in this series on rifle stock bedding and finishing! Before the end of the year we'll take a look at the final steps in the process and also some of the excellent stocks available to complete your project.
So, these are some of the bits and pieces to look forward over the coming month and a bit, hope that's whetted your appetite! Look forward to catching up iwth you on our Facebook and Instagram pages, and of course, right back here with some fresh new articles!