Every shooter should spend time honing their craft in the field. Whether that means tagging along on a hunt or spending time at the range. However, there's also a fair bit of research that goes into any regular shooter's regimen.
For some it's as easy as flipping through the pages of their favourite hunting magazine, while for others detailed research into firearms maintenance, reloading recipes, elevation dope and more becomes our usual bedtime reading.
To be honest, I much prefer reading to watching videos, I feel like you take in more info and store it better. Having said that, there are a few YouTube channels that I watch for a few different reasons. Here they are:
1 – Jerry Miculek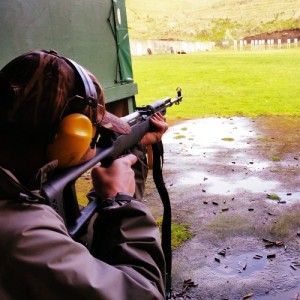 This has got to be my favourite channel on YouTube. Most of you would know, Jerry is a world champion shooter who has been around longer than most of us have been able to pull a trigger. He's an excellent 3-gunner and holds several world records for speed shooting, most notably with a revolver. Most would say he's the fastest shooter in the world.
Aside from being a professional shooter and teaching through his videos, Jerry does some 'myth busting' and other entertaining stuff. Imagine a blend between the pageantry of the Myth Busters TV show and the firepower of Demolition Ranch (without the redneck tendencies).
So, number 1 on my list – Jerry Miculek's channel. The reasons to watch? Information, technique and entertainment.
2 – Iraqveteran8888
Eric from Moss Pawn and Guns hosts a channel under the tag of Iraqveteran8888. Of course a lot of stuff from the States does deal with things that are not super-relevant in New Zealand, such as home defence, concealed carry, how totalitarian and controlling the government is, etc.
However, taken outside of the gun shop environment, Eric explores firearms with the same questions the average shooter might have in mind (with a few crazy videos as well, for sure). I've been looking at getting into 3 gun shooting, and I've come across a few of the videos from this channel which look at the gear and other aspects of the game, from a novice perspective, but with expert help and equipment.
What I particularly like is that Eric brings in guests, such as Jerry whom we mentioned above, but also one of my other favourite shooters – Chris Chang. Here they are going through some of the basics of 3 gun gear.
So, number 2 on my list – Iraqveteran8888. Reasons to watch: Gear and ammo reviews, great guests and a fresh perspective on various shooting disciplines.
3 – Just about any Canadian gunner's channel
While American's certainly have access to more firepower and cooler toys, the Canadian market is more similar to our own. We have similar-ish restrictions on what we can reasonably own, and neither Canada nor New Zealand have a ban on Chinese weapons like the States does.
This means Canadian gun channels will feature gear and guns that are pretty similar to what's available at your local gun store. For this reason channels such as Canadian Firearms Review can be an excellent resource if you are weighing up what the next addition to your gun safe will be.
So, number 3 on my list – any decent YouTube channel north of the States that features firearms and competent people behind them. Reasons for watching? Similar availability of firearms and fairly closely mirrored political atmospheres means you get a halfway cross between how Kiwis tend to shoot, and how our cousins in the States tend to shoot.