New Zealand is full of opportunity for the aspiring outdoorsman. Want to go diving or 4×4 driving? There are clubs a-plenty that will get you on your way. Want to hunt big red stags, eliminate possums or shoot some fallow deer for meat? Get along to your local NZDA and meet up with some like-minded people.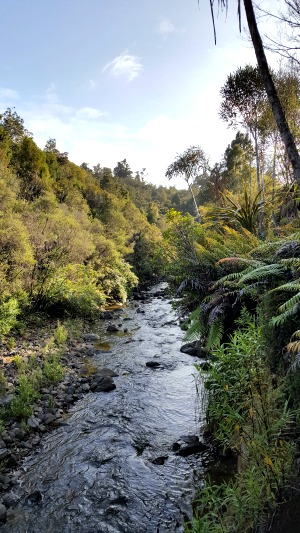 Want to go pig hunting? You can do that too. But, as I learned on my first pig hunt, there are some more considerations to make than you might think. So, let's think of this as a beginner's guide to getting into pig hunting.
All you need is a knife
Wrong. Many think that hunting pigs is easier/simpler than other forms and hunting, because you only need a knife and you don't need to worry about firearms or firearm safety. Let me dispel this myth very quickly for you.
Some pig hunters do use guns, but most won't allow a stranger/novice to shoot over their dogs.
Knives hurt too – you still need to be careful.
Pig hunting is actually pretty involved, and makes use of more gear and tracking equipment than you may think.
Go with an experienced pig hunter
Heading out with an experienced pig hunter is not only more likely to result in finding game, but they will have all the gear needed for a successful day out. That includes GPS/maps, well-trained dogs with tracking collars, knives and knowledge.
Knowledge is key. And something to be respected. Ask plenty of questions before and during the hunt – without being annoying of course. Ask questions so you know what to bring with you, ask questions so you know what kind of terrain to expect, ask questions so you know the series of events that will unfold when you happen upon your quarry.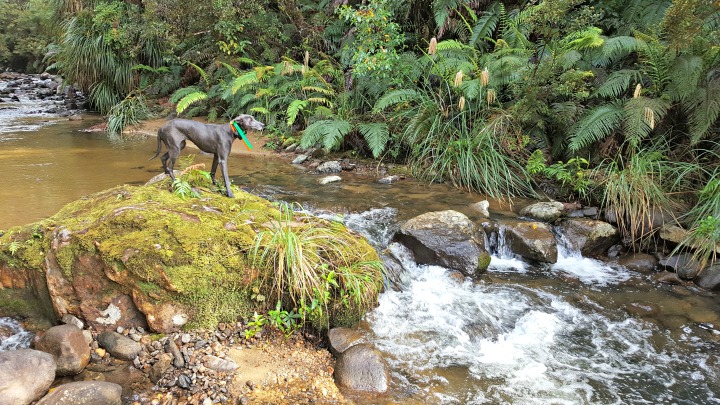 Gear
As I said, make sure to ask what you'll need to take along. You may need to take a knife, but chances are your hunting buddy will have a spare knife you can borrow, rather than spending money on the sport before you know if you're going to get into it or not.
Interestingly, the classic 'pig sticker' shape knife is not favoured by all hunters, although many do use them. A lot of pig hunters carry boning knives or similar. If you're looking for a knife in Auckland, this store has a huge selection and decent prices.
Other considerations for while you're out in the bush include your pack, food/water, first aid, and appropriate clothing. A camera or phone for pictures is great, but keep in mind you'll probably be going through some rough patches of bush and/or crossing streams. You'll have no one else to blame if you drop your phone in a river, or fall over with it in your pocket. Yes, I fell over in a stream. More than once.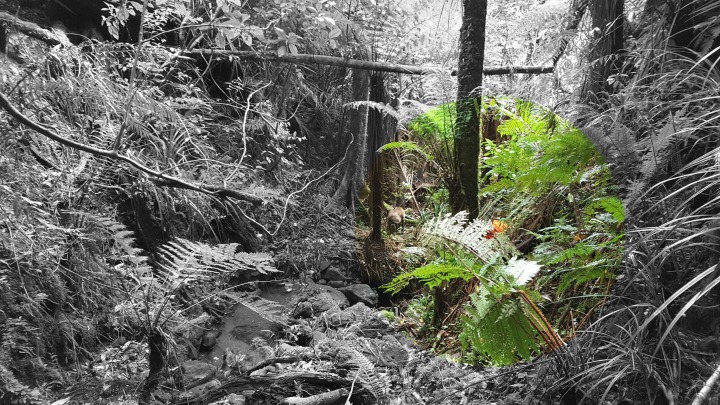 In terms of a pack, I took a Hunting & Fishing day pack, which was great for all it could hold, but man did it get caught up on just about every twig, stick and branch. And supplejack. Oh my goodness the supplejack.
My mate who took me hunting had all he needed around his waist. This included a small first aid kit, water bottle in a holder, food and some other bits and pieces in a bum bag, and of course his GPS unit for the dogs. He had a rifle slung over his shoulder just in case. I could really see the value of iron sights and shorter barrels in a bush gun, as I saw how even this simply profiled firearm got snagged a few times.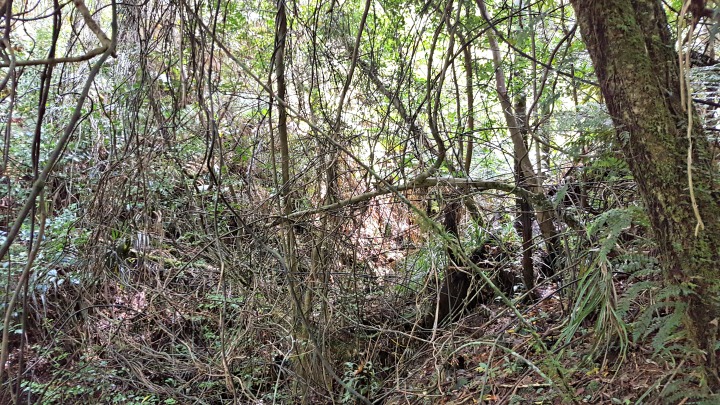 Clothing and footwear is the one area I would recommend spending some money if you don't have appropriate gear. If you're not likely to be heading through gorse and blackberry, shorts are great. Waterproof boots are ideal, and long socks too. An appropriate top for the weather, but I can almost guarantee that short/no sleeves will be the go.
DO NOT, venture out in your brand new gear. You will be feeling sorry for yourself within a couple hours. If you've got brand new gear for an upcoming hunt, make sure to wear it in beforehand. Going for a few hikes will not only prevent blisters and sores on a longer hunt from boots and packs not broken in, but will also help with your fitness.
Physically fit
Probably the last piece of advice before I belabour the point. If you're unfit, crashing through bush for 6 or 12 hours is going to take a hell of a toll. You'll also probably slow your mate down and drag the whole day out.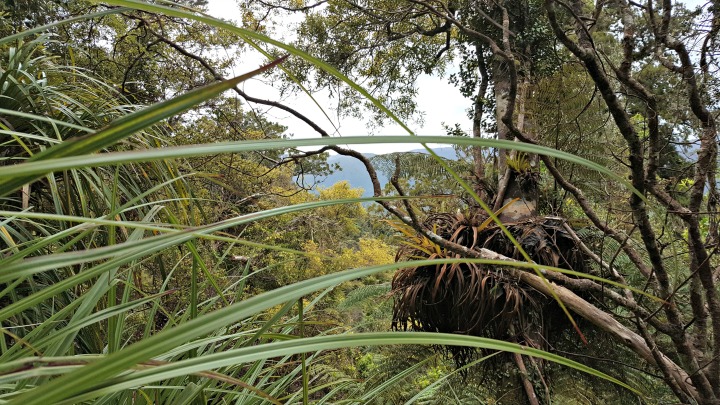 If you work a desk job or have a few too many pies and beersies, get yourself into some sort of fitness regime if you foresee hunting in your near future. The gym is great, and for many it's the only practical option. However, if you can get out for longer walks/hikes/runs, you'll thank yourself further down the track. This is the kind of fitness that will really pay off.
Be a good bugger
If someone has taken the time let you tag along to a spot they know of, and they're imparting knowledge, etc., etc., make sure you sort out some of the expenses. Offer to get the pies or pay for the fuel. No one likes a bludger.
So – did we get a pig on my first hunt? No. I did get a first-hand education in all of the above though, and it will all come in useful the next time I go out. The most important thing I learned? Pig hunters are crazy – in the best way possible.
This is not a sport for the faint of heart or those who can't dedicate a decent amount of time to training dogs and chasing dots on a GPS unit. It's a dedication and a lifestyle, and damn it's fun.