We truly live in the golden age of civilian firearm innovation. As various shooting sports gain popularity around the world for their challenging formats and supportive communities, manufacturers have been given the feedback and audience required to push their product lines ever-further.
While shooting sports and hunting have always benefited from advances in military tech, we've now reached (and well passed) the tipping point where armed forces personnel look to the likes of PRS and 3Gun competitions to evaluate equipment they would not otherwise have come across. In this recent interview with Kerry from The Gearlocker, the 6.5 guys describe how the lack of gear restrictions in PRS-style shoots becomes a wealth of knowledge for military and LE types.
Here are 3 very recent new product announcements from some of my favourite manufacturers.
Vortex "Huey"
Vortex Optics has recently announced the UH-1, which they've affectionately nicknamed the Huey. It's a holographic optic in its own class. The release in their VIP newsletter describes the UH-11 as having fewer moving parts than your average holo sight, increasing reliability, as well as a near elimination of forward signature of the illuminated reticle – a first for this type of sight.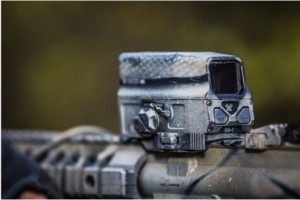 The reticle itself is the new EBR-CQB. The term CQB and  the feature of being near invisible to anyone/anything forward of the shooter hints that this sight is more suited to military and LE applications. This is one of those situations where battlefield considerations lead to the development of an optic that many civvy shooters would love to own for multigun style competitions, or even just for fun.
I also love the fact that it can use rechargeable batteries and has an onboard charger port. These are the kinds of user-focused features that most manufacturers would put in the 'too hard basket'.
If you want to read more about this product, or any new announcements from Vortex, make sure to subscribe to their newsletter.
Boyds stocks for the Howa 1500 Mini
Earlier this year Howa released a 'mini' action, for shorter-than-short-action calibres. While this is limiting for some who might want to rebarrel down the line, it's a boon for those who want to save weight, decrease bolt throw and action length, and increase reliability for their smaller cartridges in a dedicated platform. To those who think a rebarrel may be in the cards – get yourself a standard short action or long action!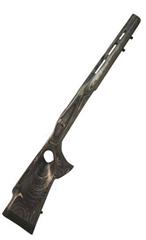 The problem with introducing a brand new, and very unique, action length and profile, is that even though shooters may be familiar with the 1500 platform, aftermarket manufacturers have nothing to support the product any longer.
Thankfully, Boyds Gunstocks is forever expanding their range of stocks to upgrade your favourite hunting or competition rifle. The latest announcement concerns the Howa 1500 Mini;
"The Howa 1500 Mini was released in March 2016.  Boyds now makes gunstocks for this hot little beauty in all three of its barrel configurations: The Lightweight barrel, which is a #1 contour; the Heavy barrel, which is a #6 contour; both at 20 inches; and the Standard barrel, which is a #2 hunting contour at 22 inches in length."
Boyds has made sure that all of our favourite stock designs are available; Classic, Featherweight Thumbhole, Heritage, Platinum, Prairie Hunter, Pro Varmint, and Varmint Thumbhole designs. And for those of you that always get left behind with new product development (yes, I'm talking about left-handed shooters), don't worry, Boyds has you covered too with many LH options as well.
If you're reading this, wishing Boyds made something for your obscure rifle, check out their website, it's all there. And if you can't find it, use the product request form to ask them to consider your action for their next product development.
To keep up-to-date with the latest happenings from Boyds, make sure to subscribe to their mailing list using the form on their website, or hop onto their Facebook page.
Lapua brass for 6.5 Creedmoor
Last, but not least, the 6.5 Creedmoor has gained enough ground swell for Lapua to consider it as a worthy cartridge for their premium brass.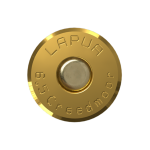 This doesn't just mean high quality brass for those riding the Creemoor train, but also brass with precision shooting in mind. Lapua has developed its Creedmoor brass in line with its other target brass, including their popular .308 Win. Palma brass, in that it has a small rifle primer and a non-standard smaller flash hole of 1.5mm as opposed to the standard 2mm. Lapua claims this aids in consistent ignition of powder and more accurate down-range performance.
All you 6.5 Creed fans can expect to get your mitts on some shiny new Lapua brass early in 2017. You can read more about this latest Lapua product release here.
Feature image credit: Nammo Lapua