The old .303 has been a staple of the Kiwi bush for decades, and will most likely continue to be around for decades to come. Usually the pristine, fully wooded specimens are locked away in gunsafes and taken out for service rifle shoots, and even old sporters get treated with a degree of respect, reflecting their heritage from the culling days.
However, some sporters are the perfect base for a project that's a little bit fun – a little bit different. So, looking out for the perfect beginning of a bush rifle project, an easy scope mounting scenario was high on the list for me.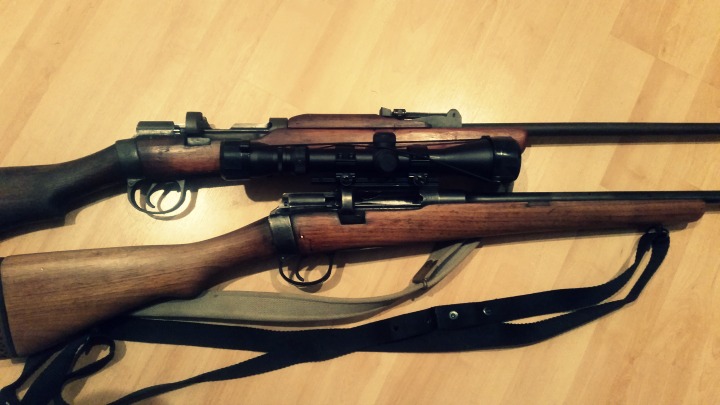 Most of the older rifles with scope mounts have rails that bridge the gap between the front of the action and the stripper-clip/bolt guide. I think I've only seen one with weaver-style rings jimmied into place, and one with a scout-type mount that fit over the rear sight – similar to what you see on some Mosin Nagant scout projects.
Anyway, these older rails – they all tend to lack any Weaver or Picatinny type cross sections – the slots where the recoil stop sits. If you try and fit modern rings to one of these older rifles, you'll find that after a few shots, the rings will start to slide back or loosen.
So, this means if you buy a rifle with one of these old rails you have a couple choices.
Find some old rings
You could try and find some old style rings that lack a cross-bar. These are similar to the dovetail rings you get for rimfire rifles and for modern Tika rifles. The difference is the width of the ring bases, so you may not be able to find a modern type that will fit your older rifle – especially if the angle of the lips doesn't mate up with the angle of the rail.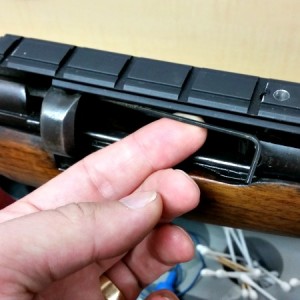 So, you may have to try and find some old school rings. However there are two downfalls to this approach. Firstly, older rings were phased out for a reason. The cross bar on picatinny and Weaver style scope rings means the rings cannot slide back on the rail under recoil.
The second downfall is that you will be getting an unknown quantity. They will probably be for 1″ tubes only, and you won't know whether they're good quality, well-aligned, etc.
Remove the rail and replace
There are a few modern rail types that you can fit to your .303. There are ones that you drill and tap into the side of the action – I'm not a big fan, but others like them. They're quite similar to the kind of aftermarket rails you'd use on an AK, Mosin or SKS – basically actions that aren't designed for scope rails.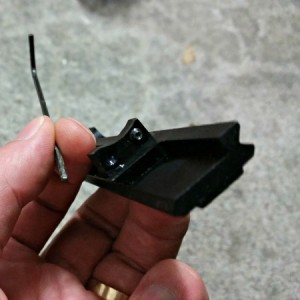 Because the rear ring of the action is quite different to modern actions, your standard MOA rails probably won't be much help. However, ATI produces a mount that uses one screw into the front ring of the action and a couple grub screws against the rear ring of the action. While these two rear screws are not drilled and tapped into the action, the force they apply seems to be strong enough to keep the rail in place under recoil.
I've been using one on a project .303 for a while now, and have had no complaints.
With any aftermarket scope mounts on an SMLE, you're going to have a pretty high scope. So, you'll probably need to look at an aftermarket stock or some sort of cheek riser to allow easy and repeatable eye relief. More on that in another article soon, as this project continues to evolve.