We live in a world that is increasingly made easier, yet more complicated, by the technology we introduce into various areas of our lives. For hunters in New Zealand's wilderness some things are an absolute necessity – such as a PLB, radio, and/or GPS. But what about your phone?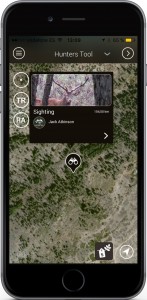 Given that a lot of hunting happens outside of cell coverage, most hunters leave the mobile in the truck or the bottom of the pack. However, we see more and more mobile apps for hunters that could make our lives a lot easier. This is not to say that you'll ever replace your essential survival and navigation tech with an iPhone, but it might just make the cut and get included in your day pack for some other reasons – one of those is the Hunters Tool.
We've got a special promo code for our readers – read on for more info.
Hunters Tool
The mobile app is currently only available for iPhone and iPad, with an android version on the way in the near future. You may be a bit skeptical, wondering what value an app could add to your hunting experience, but there's a fair bit to it.
Hunters Tool allows you to create hunting areas or trails based on a map, and track your activity. You could add icons for your trail cams, or mark the spot where you last saw that elusive stag, upload photos of spottings, as well as a host of other functions.
After entering all your info, the app automatically generates a hunting journal for you and can also help you keep track of stats if you enter your shots and your hits, etc. Most shooters are competitive by nature, but throw in a trophy animal and the stakes (or steaks?) get higher.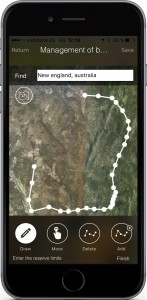 Recording your stats means you can compare to your mates you hunt in the same area. You can also add your hunting buddies so that you can locate each other and share information on animal activity and game management.
Who is it for?
I've seen a few apps around, but none as comprehensive as Hunters Tool. While a lot of Kiwi hunters (that is, hunters that are Kiwi, not people that hunt our national icon!) head out for one or two hunts a year, there are those that actively hunt for sport or to put meat on the table.
For those that are constantly in the bush or peaks, keeping track of your hunting activity could mean more success as you start to notice patterns in animal appearances or areas that have been over-hunted. It also means you could share your knowledge with your farm hands or anyone else who constantly bugs you for information.
Passing on this kind of info to the next generation is another great reason for people to use an app like this. For many New Zealander's trying to get into hunting, it can be very difficult to acquire the necessary knowledge if you haven't had a dad/uncle/whoever to take you out into our great, wide wilderness.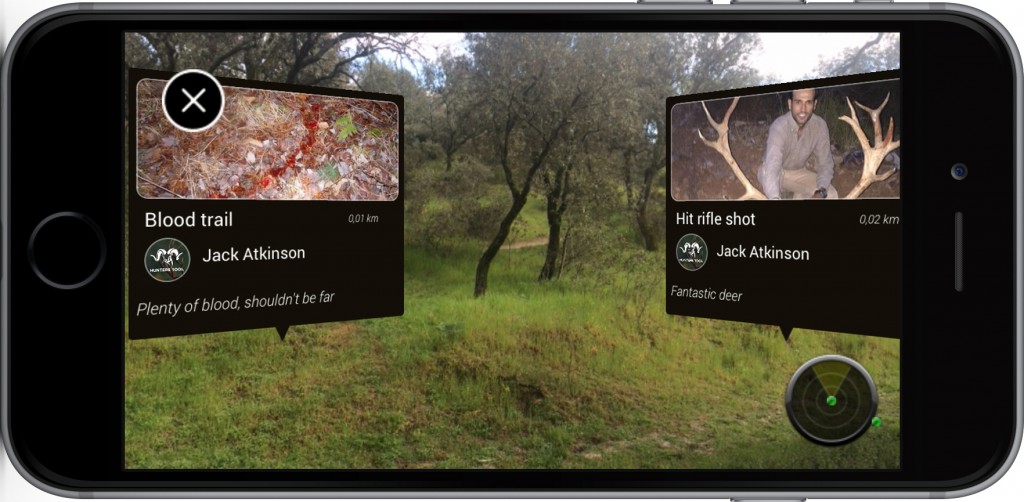 For new hunters, a tool that helps them store the knowledge they are building up could be invaluable. Also, being able to quantify progress by seeing the improvement in shot placement or animal encounters over time.
And of course, lastly, there are those that nerd out over stats. The shooters and hunters who are super competitive, but more with themselves than anyone else. Being able to analyse your own performance and micro-manage your activity in the field could be exactly what you want.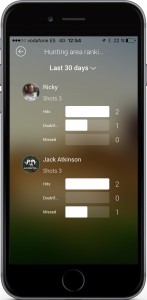 Conclusion
It all depends on what you want out of it, but the app certainly caters for a wide range of users. In fact, there are several versions based on what you need.
There's the free version, which allows you to create 2 hunting areas and use up to 10 icons. It's enough for the casual hunter, or to get you started out. Then there are the Advanced and Professional versions which unlock more features, areas and icons, as well as higher levels of detail.
For Gun Rack readers, Hunters Tool have provided us with a promo code that will allow you to download the Professional version for the price of the Advanced version. That's all the bells and whistles, at the lowest price point.
To get your promo code, head along to our Facebook page, hit 'like' and send us a message for your free code.
To download the app you can find it in the app store or at their website – make sure to use the button in the top right of the page to change the language to English, as the default is Spanish!