Well, the Auckland NZDA Prize Shoot has well and truly been and gone, and chances are many of you forgot all about it this year. I couldn't tell you why, but there was very little publicity around the event this year, with details hard to come by. Those that downloaded the Auckland NZDA calendar would have been aware of the time and day, but many others would have had no idea.
It was interesting turning up to what was a very unpublicised event, not knowing what to expect. I bumped into my usual shooting crowd from East Auckland, and we'd all been in touch with each other, so at least we all knew what was going on. As for the rest of the field, it was the usual culprits and some NZDA members whom I hadn't met before. Even still, there were 40 shooters, plus some non-shooting volunteers, so a well-attended day all-in-all.
Format
The format of the shoot was unchanged from previous NZDA prize shoots, and was familiar to all (or at least easy enough for the few uninitiated). Again, I tried my damndest to figure out the scoring system and how they grade individuals, but I just can't do it.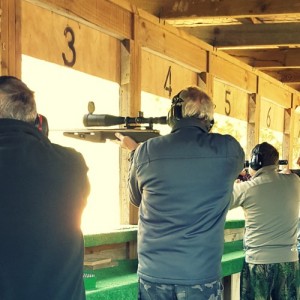 On the day
The event itself was run smoothly, with the occasional (and usual) borrowing of rifles and delays getting shooters to the rapid shoot. But aside from that, or in spite of that, the day ran like clockwork with free-flowing snags on the barbie and plenty of banter between details.
One of the things I enjoy about this event is seeing the variety of rifles (and shooters) that appear on the mound. From benchrest rifles (unsupported) through to sporters and hunters, and the occassional semi-auto, it's a good day to check out different equipment and maybe break out an old treasure for a fun day at the range.
Below is the mix of calibres we saw on the day:
| | |
| --- | --- |
| Calibre | Number of competitors using this round |
| 22LR (Juniors only) | 2 |
| 22 Hornet | 2 |
| 222 | 5 |
| 223 | 16 |
| 6mm PPC | 1 |
| 6BR | 1 |
| 6/222 | 1 |
| 6.5×55 | 1 |
| 7mm-08 | 2 |
| 270 | 1 |
| 308 | 4 |
| 30BR | 1 |
| 310 Cadet | 2 |
Interestingly the top spot was taken by a 30BR. There were five .223s in the top spots across the various grades, however this is to be expected with the sheer amount of people shooting them. One of the .222s also placed very well and a .270 got top of D Grade. For those of you that know what calibre I shot… shut up.
Well, to be honest, I didn't do flash. Ended up kind of middle of the field in B Grade, similar to how I placed the previous year.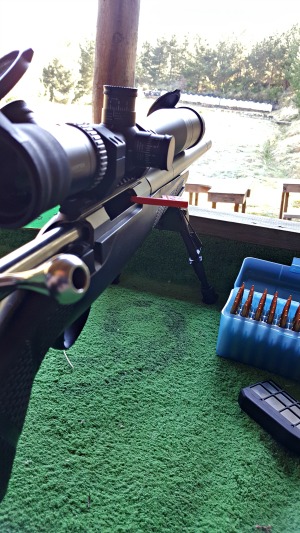 Where I went wrong
Most of the guys that end up borrowing a rifle have made a last minute adjustment and  find they can't get on paper at the range, or they tweak something, hoping for better performance, but end up making the rifle unusable on the day. I learnt my lesson, and this time I came with a rifle and a load that I was comfortable shooting. In fact, more than comfortable, as it was printing 6 – 9mm groups fairly consistently when I did my part.
But… It was shooting those groups off a bipod, on a bench. Of course, the rifle would still shoot just as well at the prize shoot, except I had never fired it from an unsupported position. It hadn't even crossed my mind, as I developed load after load, chasing down those clover-leaf groups.
So, after my sighters with the bipod, I took the legs off the forend and picked it up for the prone shoot. The rifle was bloody heavy!!! And what's worse, the full length suppressor kept most of the weight at the nose of the rifle, meaning it was swaying around something chronic in my left hand in the prone position, as the weight pivoted on my elbow. It was even worse on the standing, where it was almost as if I was taking snap shots between swaying this way and that.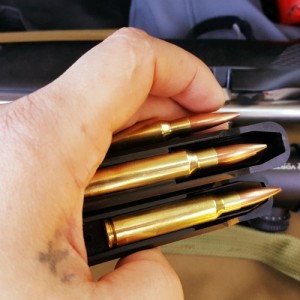 However, speaking of snap shots, I did get the third highest score in the rapid shoot, a vast improvement on the previous year. So while it was difficult to hold steady, it certainly pointed very well and came up cleanly, as you would expect from a standard Tikka T3 stock.
NZDA Prize Shoot 2017
If the 2017 Prize Shoot is as slimly broadcasted as this year's one, you may find yourself at this very page after a frustrating Google search. Here are some tips for finding out the day and time.
It's usually early-mid September, so keep that in mind. Check out the Auckland NZDA website, calendar and Facebook. Ask when you're at your local gunstore next. Or, leave a question in the comments below and I'll help if I can!